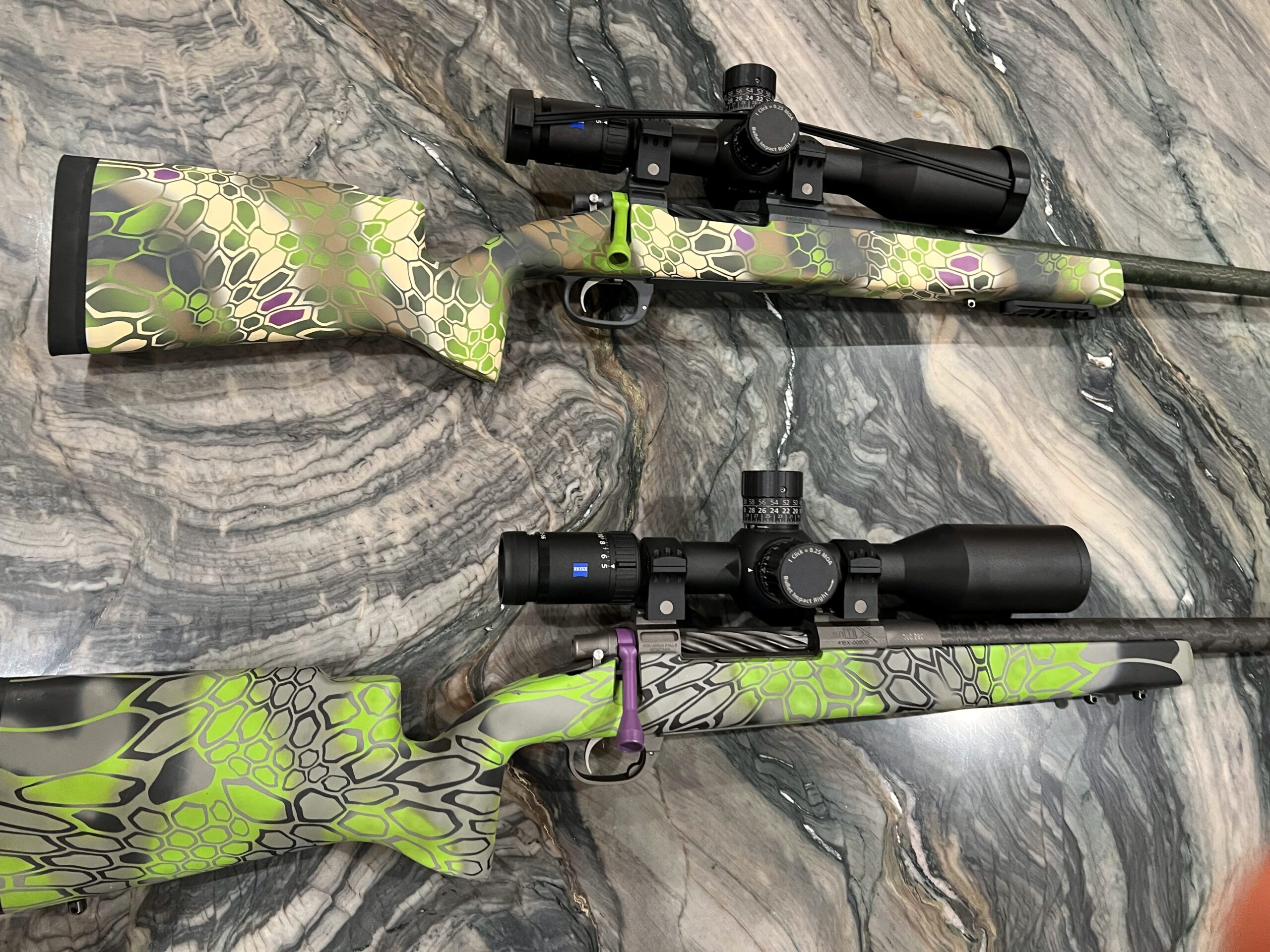 Cerakoting

When you need a durable finish, nothing is better than Cerakote
We build rifles to be used. They are not just beautiful, they must have durable finishes that can withstand hard use. That is why we have taken the time to become a Certified Cerakote Applicator and so we can provide you with a beautiful rifle with a finish that will protect and endure for a very long time.
With a huge selection of colors and top of the range graphic application techniques, we can provide you with a custom look, that can handle hard use in the field and at the range.
Cerakote also provides great corrosion and wear protection for your rifle so you can be sure that it shoots perfectly and looks great for many decades to come.
Below are just some of our creations using Cerakote finishes. The possibilities are endless. Contact us today and we will make your dream rifle become a reality.
---